Blog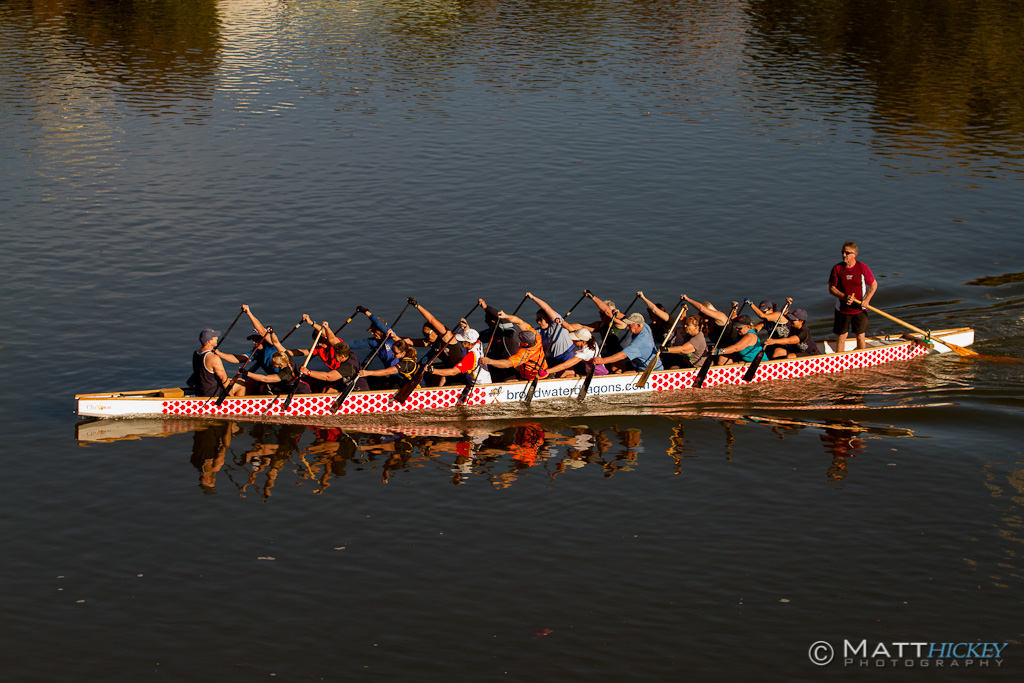 Sue (Wendy's mum) took us along to a training session with the Broadwater Dragon Boat club.  Sue has recently returned for the World Dragon Boat Championships in Hong Kong where she returned with two gold medals for the 200m and 500m Grand Masters Mix category.
Wendy returned to Dragon Boating after a 15 year break and was comfortable (and competitive I might add) straight away.  She joined a second boat on the water with a group of new comers training up for a corporate regatta next week.  A few clashes of paddles and splashes of water at the start but as the group went on during the session, the timing and skills improved noticeably.
If you are interested in checking out more, visit BroadwaterDragons.com
I had a 15 minute window to shoot a couple of group shots for Glenn Azar's Fighting Fit website.  I had a backdrop in mind (the awesome texture of the brick wall) but at midday and also having skylights in the building meant that I couldn't control the light as well as what I hoped.  We tried a couple of different looks and here's what turned out.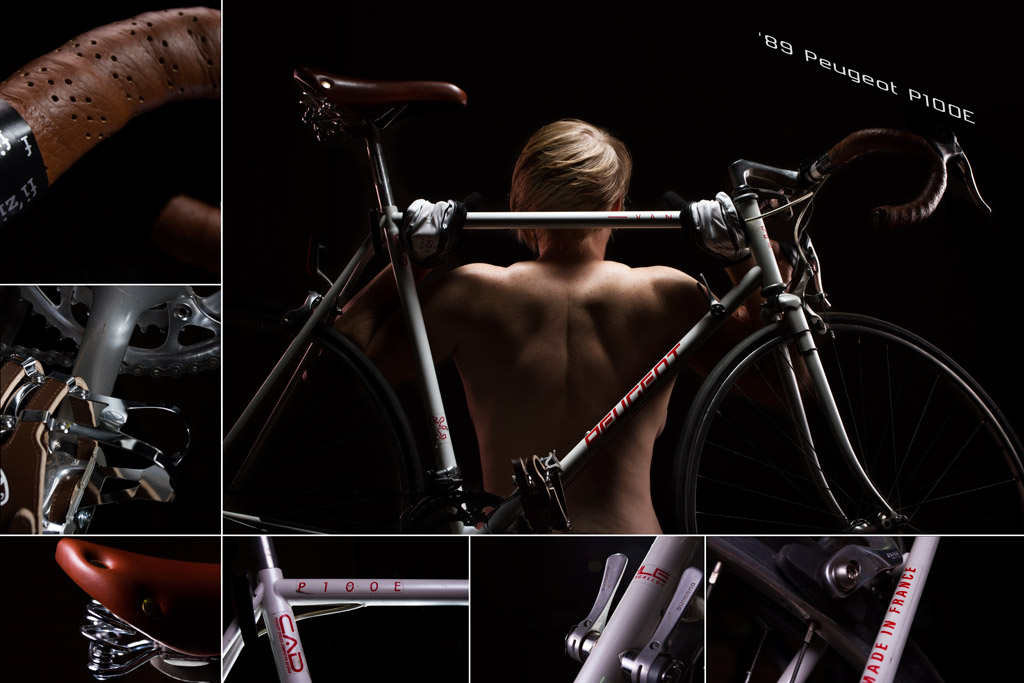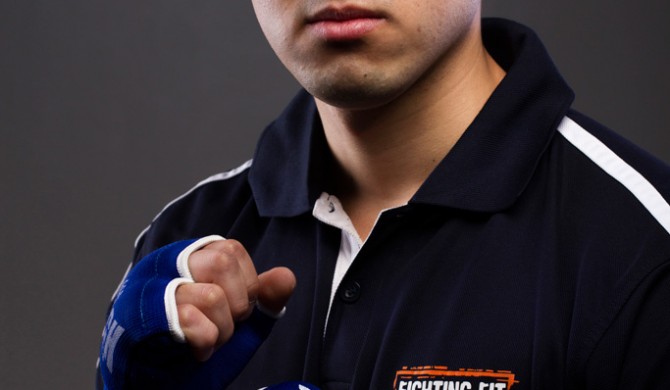 Gio is one of the new trainers down at Fighting Fit.  We were a bit short on props and when asked if he would like to pose with a pink skipping rope, for some reason he wasn't into it.  Gio loves kettle-bells and boxing so considering we had some boxing glove cloth on hand, we thought we would go with the wrapped wrists look.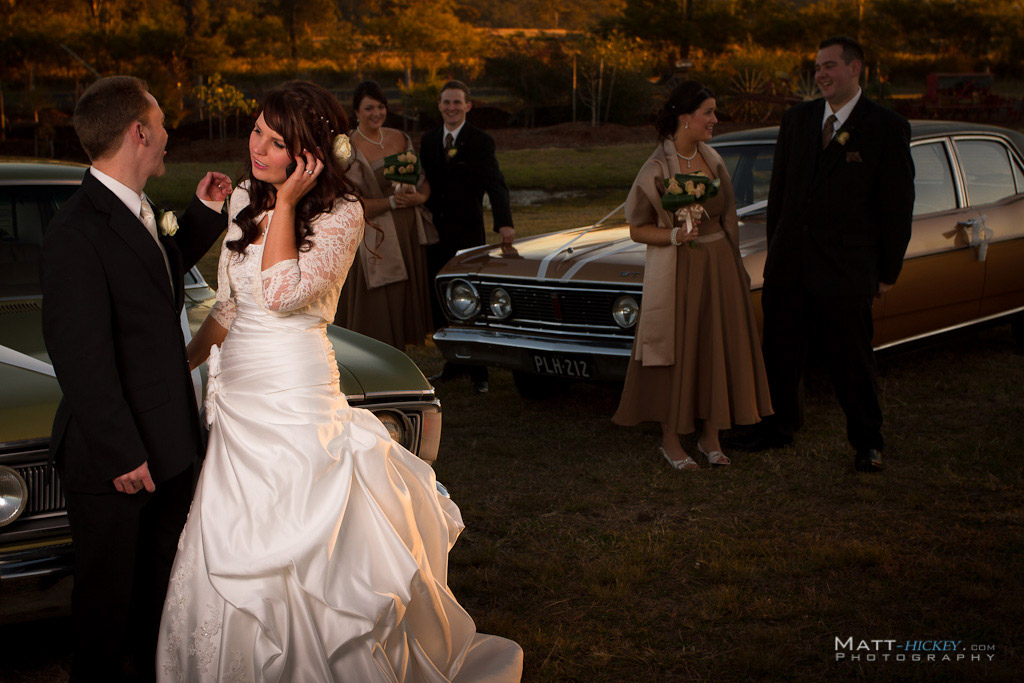 What a beautiful couple.  We were so privileged to be a part of Matt and Rachel's special day on Friday 6th July 2012.
For Wendy and myself, this would have to be one of the funniest weddings we have ever been too.  The parents were a laugh and the speeches were hilarious.  It's wonderful to see two individuals come together as a couple who are surrounded by such loyal friends and family.  Congratulations to the newly weds and we wish you all the happiest joys in your life together.
If you are from the wedding party, you can click on the Clients page and enter the passcode "lovers" to view and purchase images.
Here is a sneak peak from the day.
Glenn Azar, owner of Fighting Fit Toowoomba (fighting fit.net.au) held a Super Hero birthday party at the Irish club on Friday night.  It was a little concerning when we arrived and couldn't find anyone else dressed up but some helpful people at the bar soon directed Clark Kent (me) and Superwoman (Wendy) to the Super Hero hangout.
It was an awesome night and some guests really pulled out all stops to get dressed up… I'm referring to Sonic the Hedgehog and the Hulk to name just a few.  Hope you enjoy flicking through some of the great moments on the night.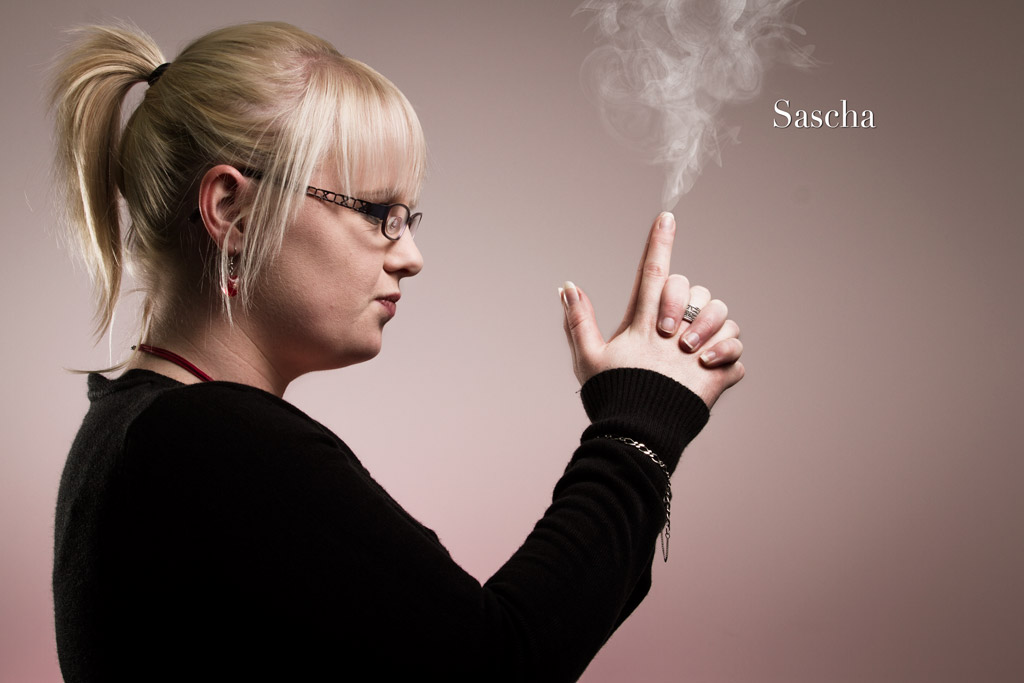 We have a 50″ display board which sits at the entry to the IT department at work.  Usually it scrolls through what meetings are on and some old outdated material so I thought I would do a project where I photograph all the IT employees.  As a condition I've set on myself for the project, I need to get a little bit of personality out of the subject and into the photograph.  That's a pretty difficult task for a department of IT people… not the most exciting people usually but once you ask a few questions about interests, they start to loosen up.  It's amazing what can happen after that.
The project has only just begun and I have around 50 people to get through so it will be a work in progress.  Make sure you "Like" my Matt Hickey Photography page on Facebook or sign up to my Twitter Feed (@TweetMattHickey) to get updates from the project and other photography related material.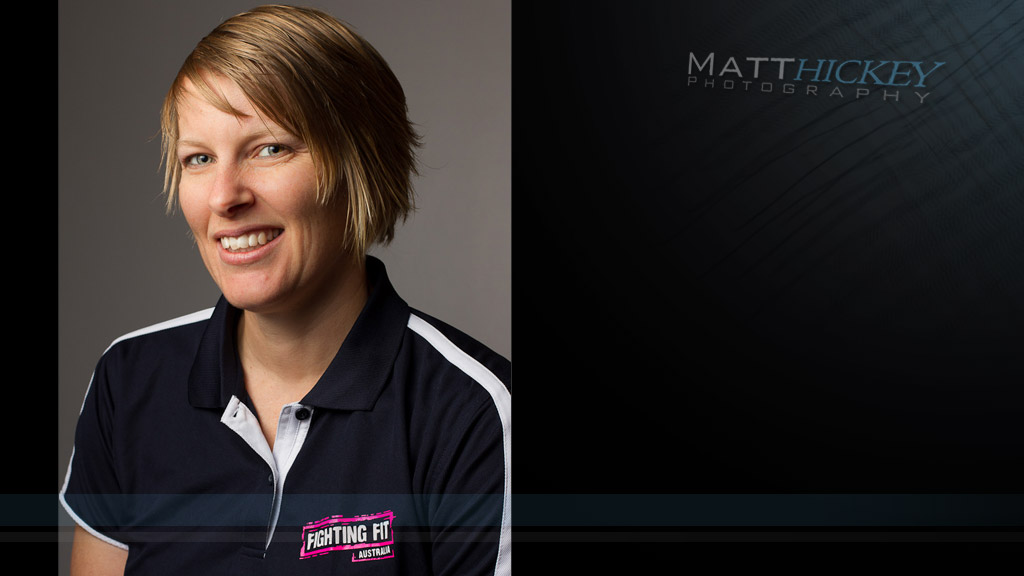 My beautiful wife Wendy required a shot for her new work place.  Lucky she knew a guy who knew another guy who could do the photo for her.  Wenz is a personal trainer over at Fighting Fit, and absolutely loves it.  The team are awesome to work with and Wenz always has a laugh with her clients.  We also had a laugh or two while taking the photos if you didn't notice.  If you are interested in pursuing some fitness goals, give Fighting Fit a call and ask for Wendy… you know, the girl that's in the photos!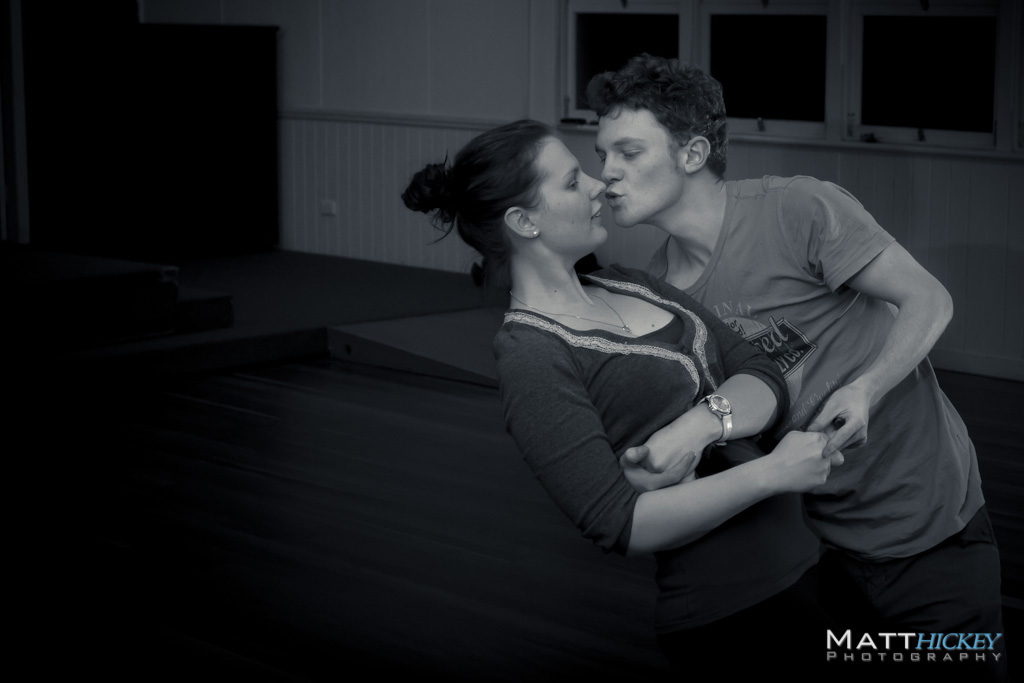 It's now only two weeks away from Matt & Rachel's wedding day so items are getting ticked off the list and finalised.  That includes their dance lessons.  I was lucky enough to be invited along to their last dance session to get a taste of Matt's exceptionally slick dance moves.  Oh yeah, Rachel's got the moves down too, she's a mover and shaker from way back!
Here's a quick sample of what to expect from Matt & Rachel's moves in 14 days time.  A couple of Rachel's bridesmaids also got into the action practicing their moves together.  Let's hope their partners are dance stars and bring the moves on the night.
Check out the images by pressing the  

  button.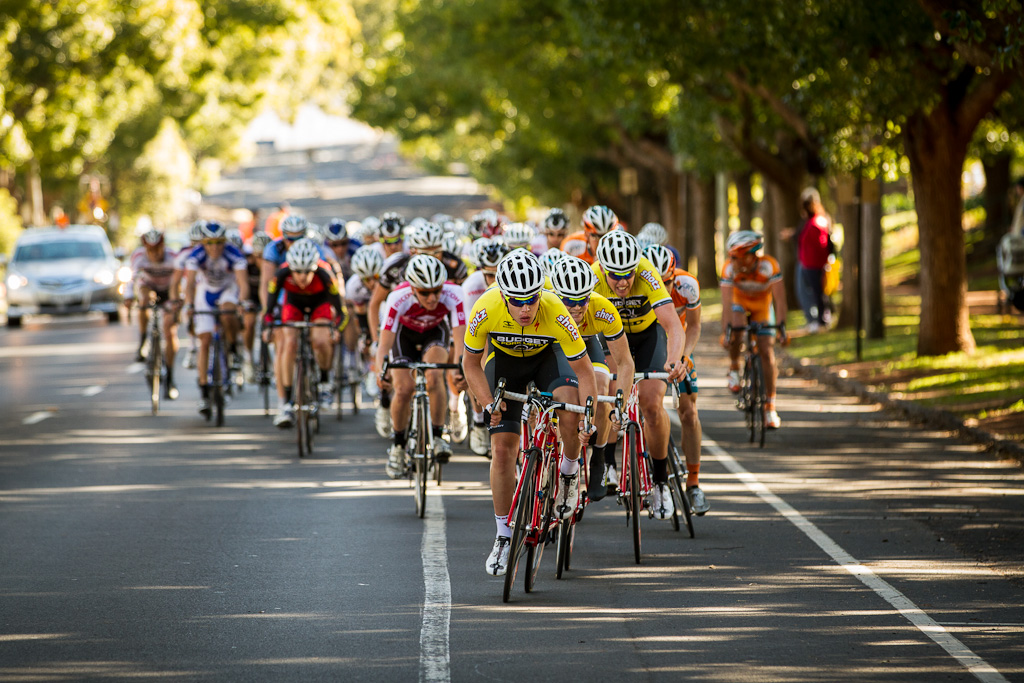 The national road series made it's way to Toowoomba for another year.  The final day of the five stage event is hosted around the picturesque Queen's Park streets.  I packed up the camera and hit the streets on my trusty fixie and rode to my favourite position to view the event… the tough climb up Margaret Street.  It's a great spot to capture some strained, oxygen deprived cyclists.  JP and his wife Kylie came out to view the action with their beautiful baby Scarlet, so I managed to snap a couple of pictures while waiting for the guys to come around for another lap.  I also managed to snap a disturbing picture of my cycling buddy Rubby warming up in the sun.
It was great seeing some of the boys I have ridden with over the years competing in the national event.  Jamie Lacey, Darren Rolfe (Stage Win), Haden Brooks and Karl Evans (Stage 3rd) all had great rides and appeared to stay out of trouble in the crashes.
Check out the images by pressing the  

  button.