project
It's winter here in Toowoomba and it hasn't been good for photographing models. Some of the girls have still been keen but 2 degrees at sunrise is going to test even the best of models. It didn't turn away Bronnie. She is a super star! We meet at our predetermined location with steam coming out of our mouths on every exhale. I packed my dressing gown and Ugg boots to try and alleviate the freezing conditions. It worked a treat and made the shoot possible.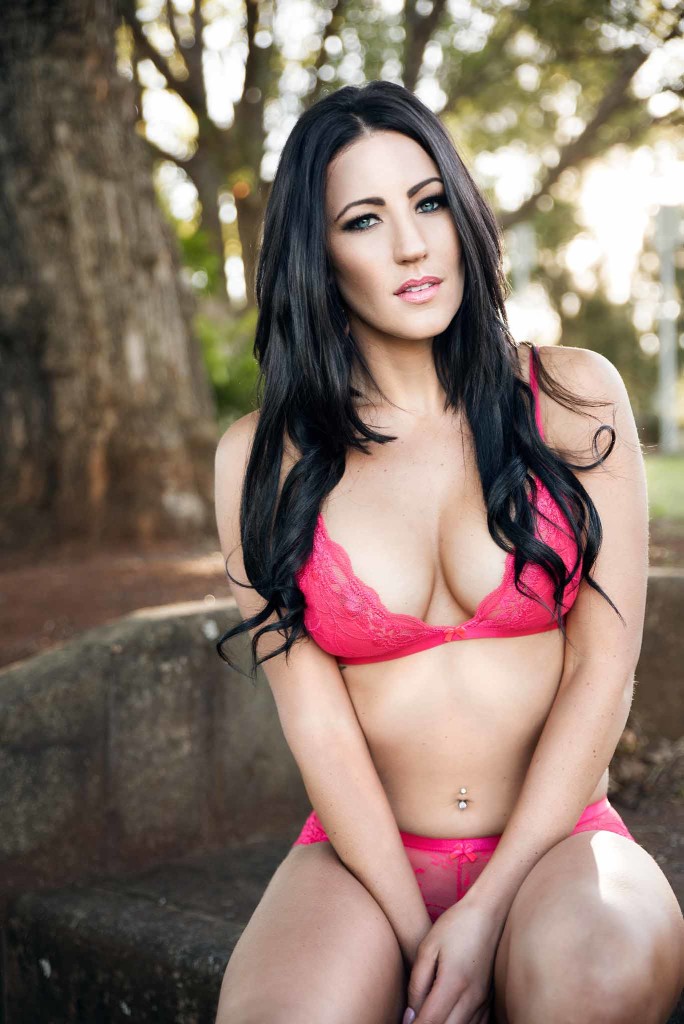 The purpose of this project is to capture models in areas that are changing around the town. There has been a lot of change with the extension to Grand Central shopping centre and planned markets area in Annand Street, so these areas were hot on my list to capture.
Unfortunately it's been to cold to process the majority of the film so many of the images I've posted here are from the digital camera which I've taken along to the shoots. It gives the models instant feedback of how the images look, much like the use of Polaroid in the days of purely film. It also gives me a chance to double check the light meter readings and dial in the settings on the medium format camera.
The project has been great to work on, and the models have been an absolute pleasure to work with. Only hope that it starts warming up and we get some more daylight hours soon to continue with the project.
Please head over to the contacts page if you are interested in working with me on this project. We would love to hear from you.
Until next time,
Matt Hickey
Well it's been a while since I've had a chance to update the James MacDonald Bicycle Collection project. So much as been going on that I've had to put the brakes on this project… until now. I've put a lot of work into getting the correct lighting setup for the bike shots and the first round of shooting has cleaned out one room.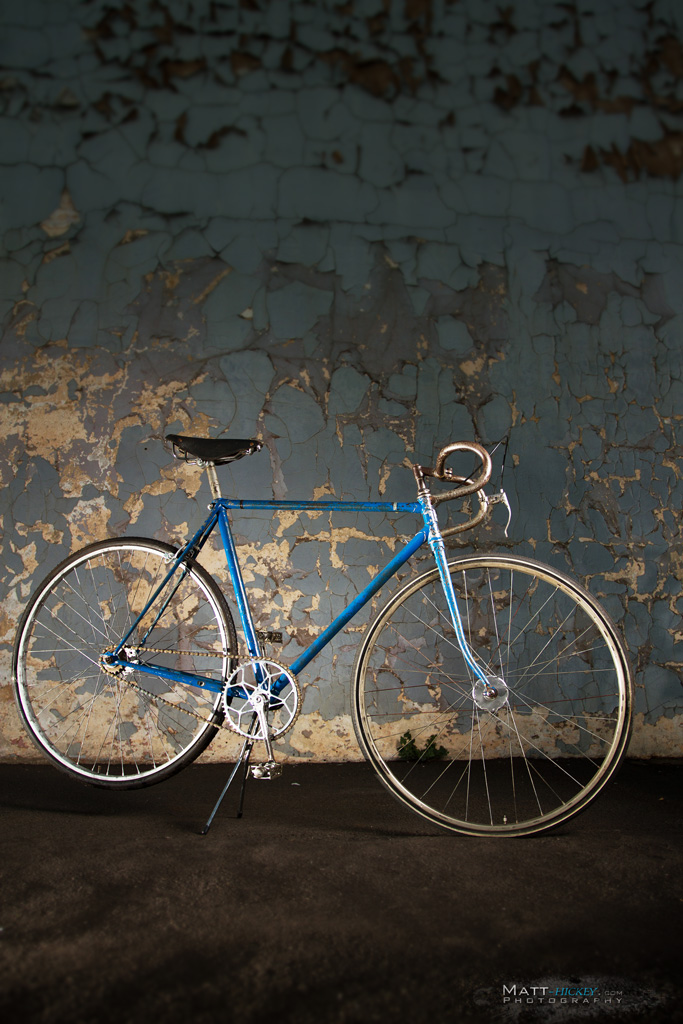 The long part of this project is the editing. I'm shooting on-site in a very small area so conditions aren't ideal but you work with what you have. I use the computer to perfect the items I can't on location.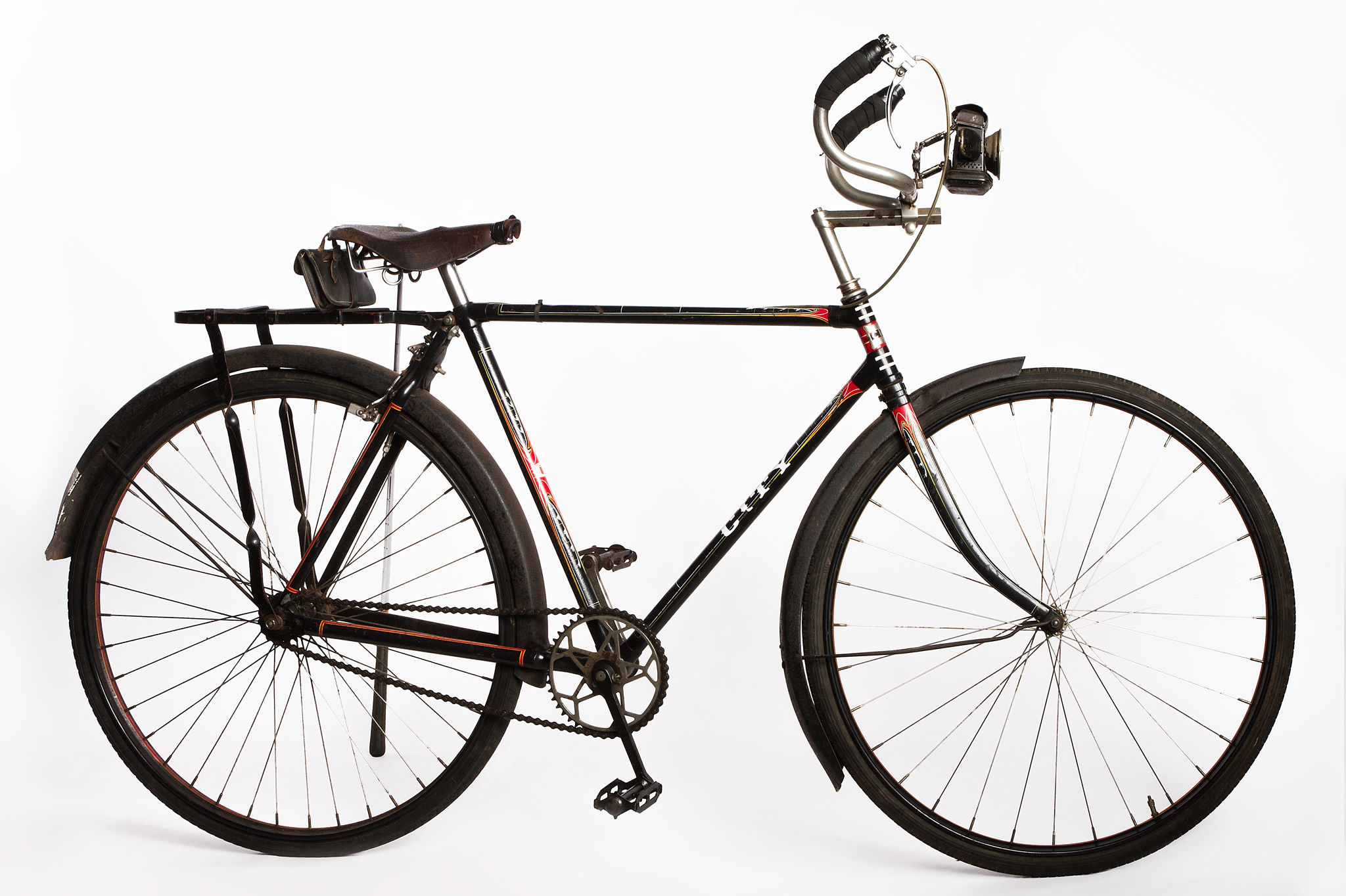 On issue is the depth I have to shoot in. I have to squeeze in between hundreds of bicycles to get back far enough to capture the bikes on my backdrop. Ideally I would use a lens around 85mm to give the correct perspective, but sometimes I have to convert to the wide angle just to fit some of the longer bikes.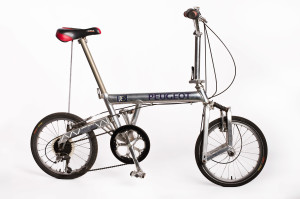 Another issue is the consistency of the background lighting. Again, due to space, I don't have the advantage of moving lights further back to give a slow transition and light fall off. A quick colour selection and curves adjustment in Photoshop allows for a seemless white background.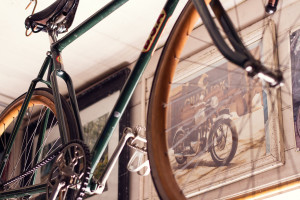 As Jack can run through and clean up bikes, I then come in with all my photography gear and start photographing another batch. I'm not sure how long it's going to take to get everything photographed, but it's been fun and very interesting.
Hopefully we will get all this together and produce a very cool book. Until next time.
Regards,
Matt Hickey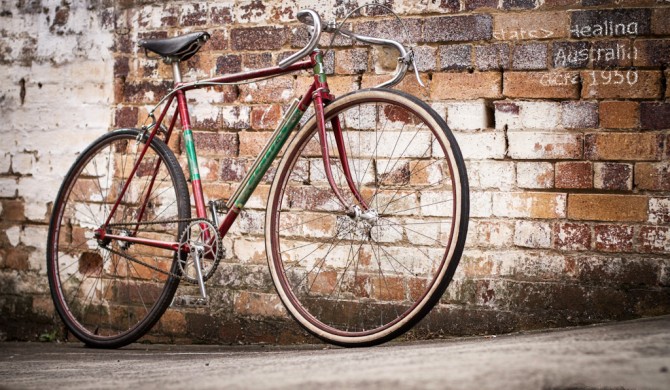 I had an opportunity this weekend to make a start on the MacDonald bike collection. I'm investigating styles for the end book so I took a bike out and photographed it against some interesting backdrops. Most bicycle books and magazines have the typical white background but I'm wanting something more from this project. I want to be able to create beautiful artwork that can draw people in, even if they are not interested in bicycles. The challenge will be capturing an image which does not distract, but complements the subject. Here's my first attempt of many many more to come.