I've had a vision of producing a colour series which explores interesting ways to use colour in my photography work. I finally had a chance to get this project underway.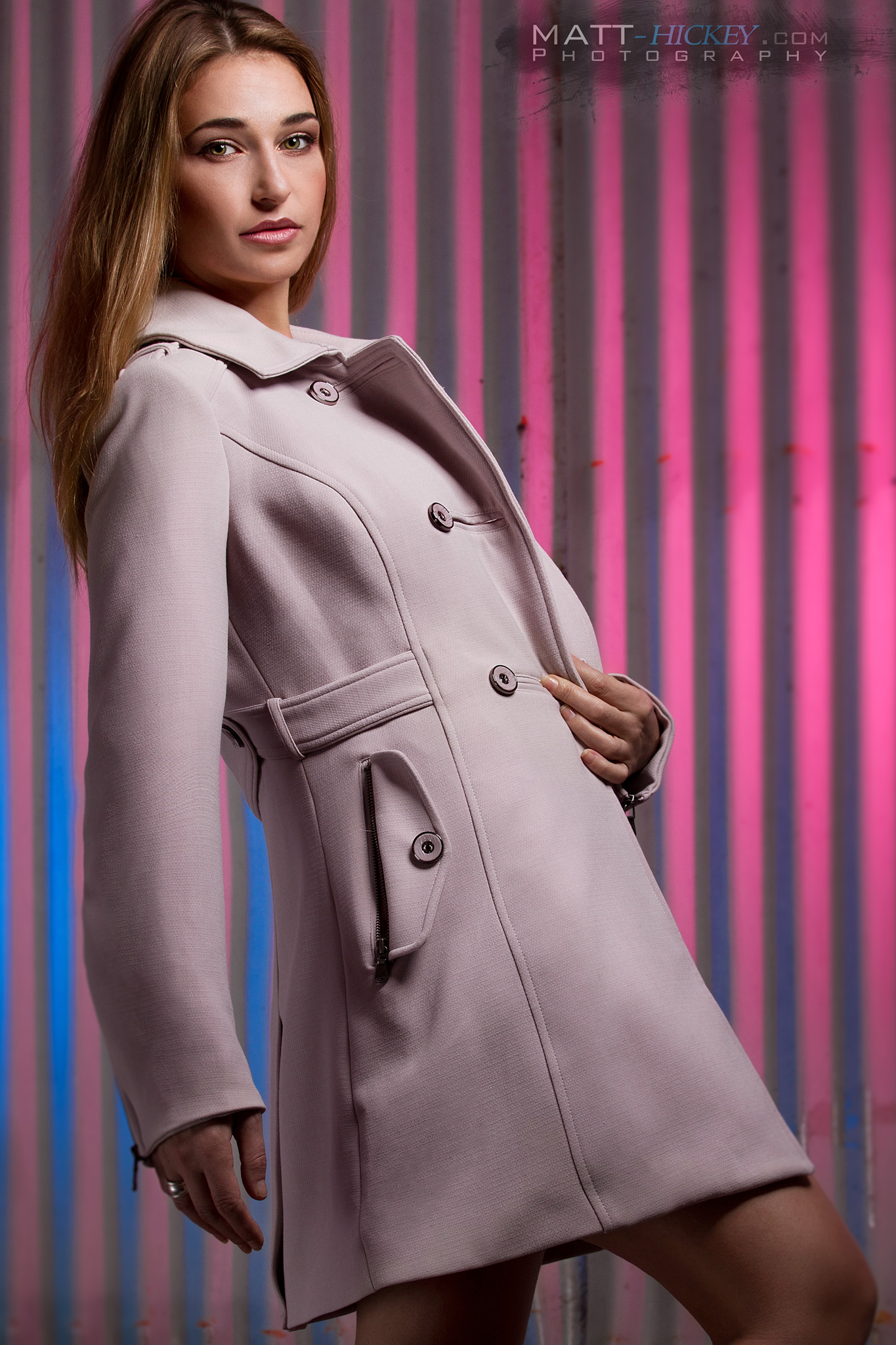 For these images, I utilised a sheet of corrugated iron which allowed me to shoot lights in opposite directions to give the ripple of colour effect on the background.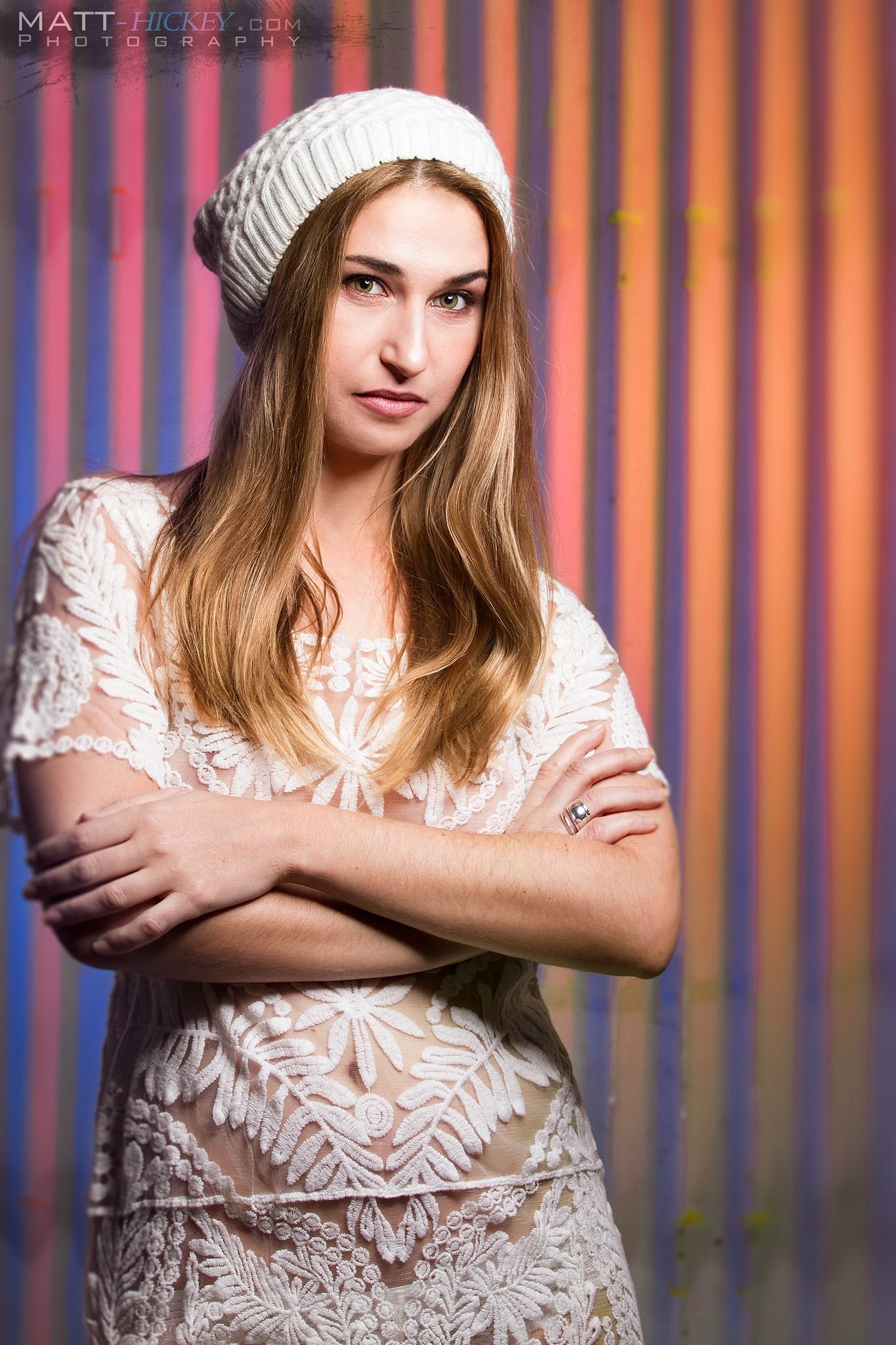 I stood the model far enough off the background so that she wouldn't have coloured light falling on her. I lit the model with a gridded beauty dish. I put the grid on because I didn't want the foreground light washing out the colours of the background light.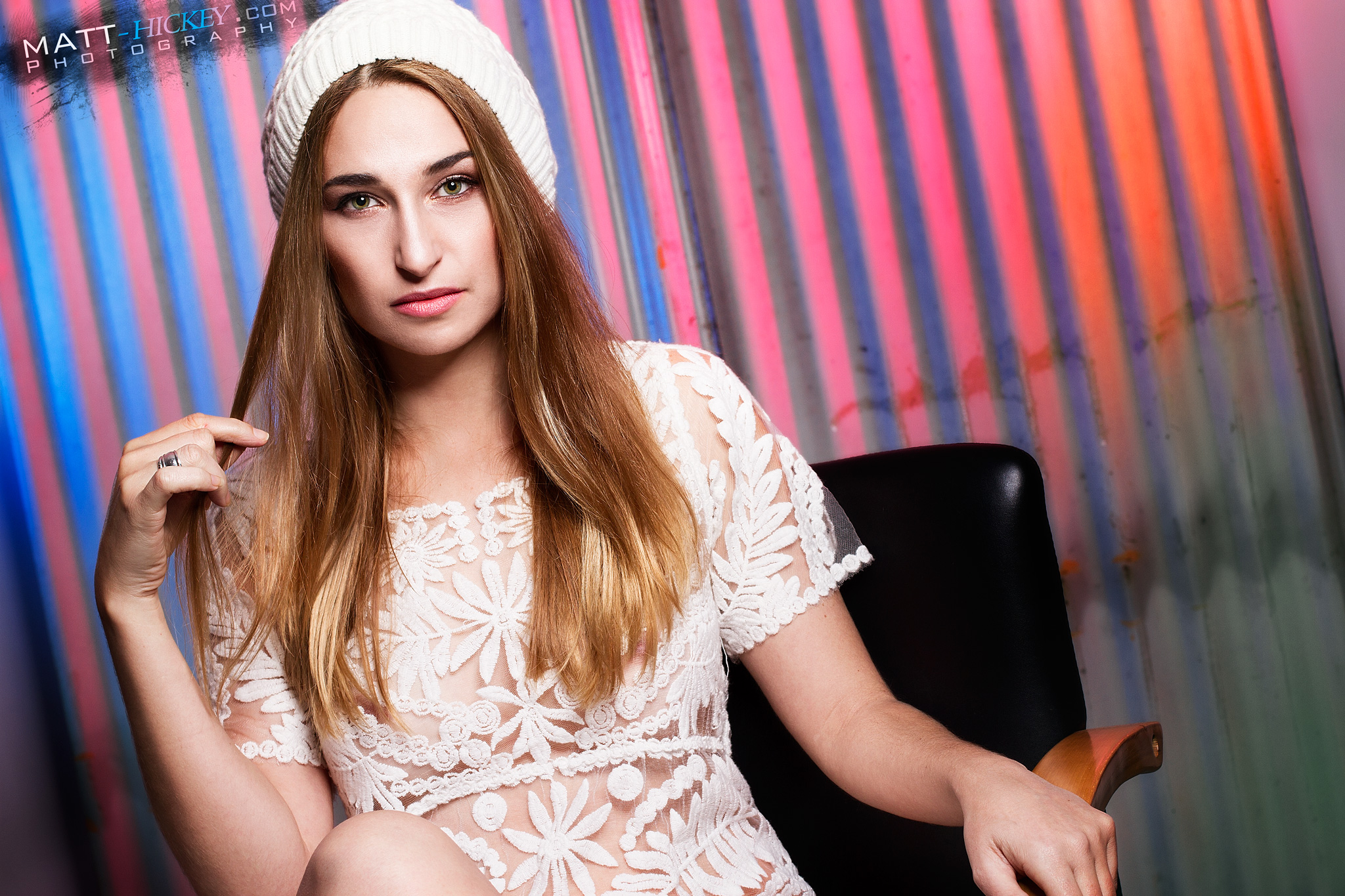 Hoping to find some more models for this series and continue experimenting with various colour effects. One thing that this project has taught me, controlling light is important, but controlling colours takes it to another level. Making sure you keep the gel colour intensity and not washing it out with other lights/gels is very important. If you don't, you end up with a mess of colour and it's not pretty.
Until next time.
Regards,
Matt Hickey