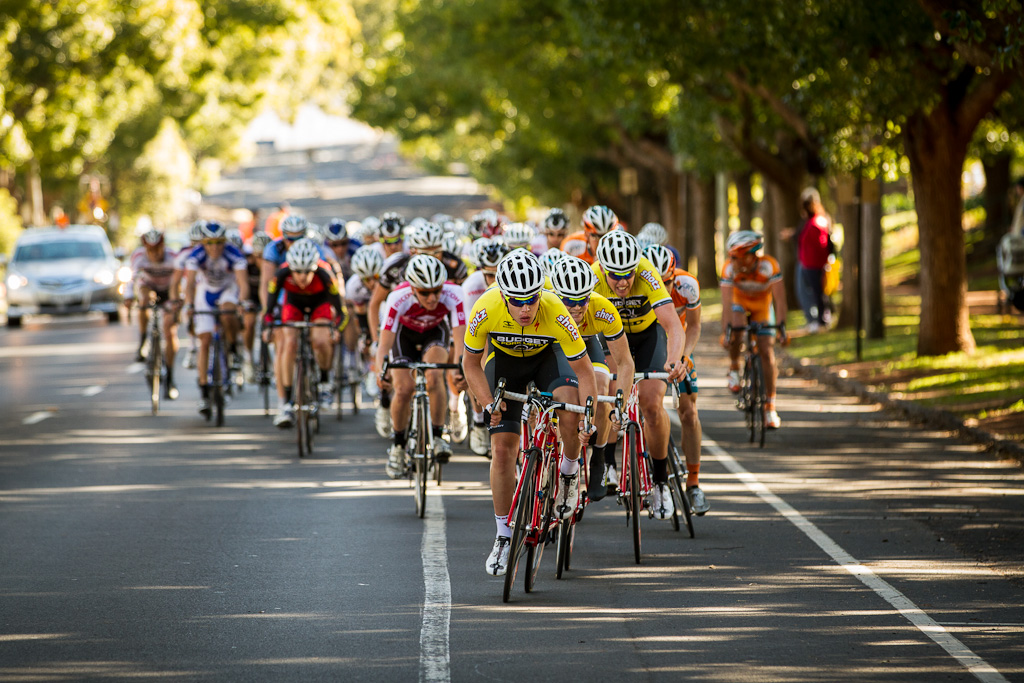 Toowoomba National Road Series
The national road series made it's way to Toowoomba for another year.  The final day of the five stage event is hosted around the picturesque Queen's Park streets.  I packed up the camera and hit the streets on my trusty fixie and rode to my favourite position to view the event… the tough climb up Margaret Street.  It's a great spot to capture some strained, oxygen deprived cyclists.  JP and his wife Kylie came out to view the action with their beautiful baby Scarlet, so I managed to snap a couple of pictures while waiting for the guys to come around for another lap.  I also managed to snap a disturbing picture of my cycling buddy Rubby warming up in the sun.
It was great seeing some of the boys I have ridden with over the years competing in the national event.  Jamie Lacey, Darren Rolfe (Stage Win), Haden Brooks and Karl Evans (Stage 3rd) all had great rides and appeared to stay out of trouble in the crashes.
Check out the images by pressing the  

  button.